It's been awhile since I have posted anything personal. Hmmm, now that I think about it some of you may not even care! But, it is my blog and I am going to do it anyway. Hehe. :o)

Most of you probably know by now that I am pregnant with our second child! We are so very excited about it and can't believe that October is approaching so fast. It won't be long and we will be a family of four! And, to add to the excitement we found out that we are expecting a little girl. So, I am sure we will be learning and experiencing all sorts of new things. Yikes!

Well, with all of this excitement comes a heavy heart too. You see, I have a mere two and a half months left to give my little buddy, Carson all the love and attention he has received for almost three years. Soon, he is going to have to share me and that quite frankly, makes me sad.

Carson has been the love of my life (besides his daddy, of course) and greatest joy for the past two and a half years and when I think about adding another child to our family, I can't imagine loving her as much as I do him. I know that I will because EVERYONE tells me that I will. But, still it is hard to imagine.

So, I have been trying to do some extra special activities with Carson lately. Whether is is laying in bed with him at night and snuggling for a few extra minutes, taking him to the zoo, or playing golf in the yard, I am cherishing each and every one of these moments.

A couple of nights ago I took Carson on a little nature walk. He absolutely loved it. We found bees, and saw some deer, picked flowers and just ran. It was such a good and fun night and I am so glad that I had my camera with me. Because, I can say in my head "I will remember this forever" but unless I have a photo to look back on, the memory becomes hazy.

Here are some pictures of a special little date night I had with my buddy. I'll be posting more adventures in the coming weeks so stay tuned!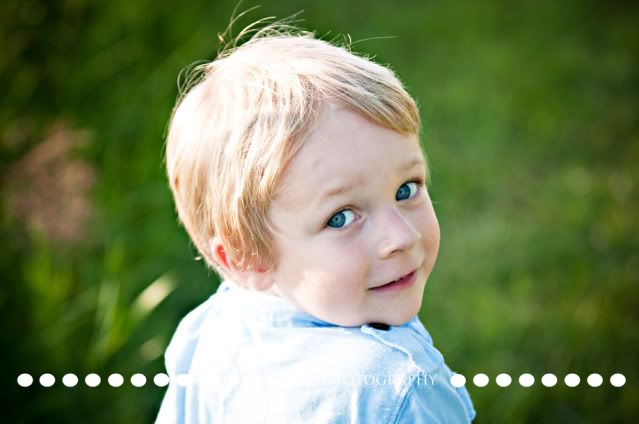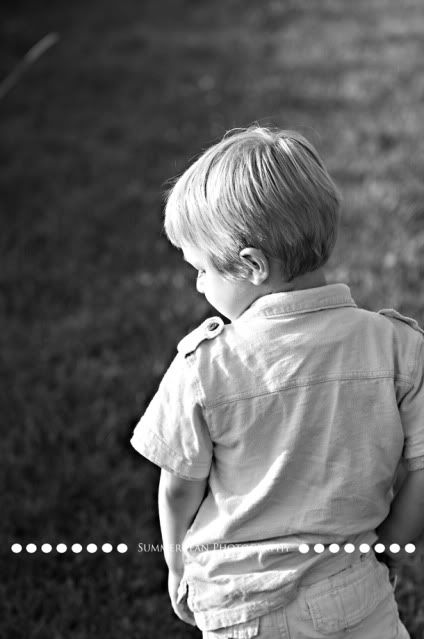 Picking his momma a flower. Awwww!